It used to be that business owners had to save up and acquire their own business offices or commercial business spaces before they could actually get their companies started. Without enough money, aspiring business owners wouldn't be able to position themselves as being professional or respectable. In the last decade or so there has been the emergence of co-working spaces.Businesses are also now just as likely to be based at home as they are in commercial spaces. As such, the variety of tools that are marketed to business owners is so vast that it is tough to tell up from down. If you are a business owner who wants to get vital tasks done remotely, keep reading.
Finding Apps That Will Help Your Specific Business Niche
The apps that suit your business best will really be tailored amongst niches. Businesses that sell handmade goods, for instance, could benefit from downloading the Etsy app. There they would be able to edit product descriptions and track sales in real-time. A business that specializes in coaching, counseling or advisement might instead be focused on apps that easily allow for video and teleconferencing.Just consider the type of business your company is in and you will be able to visualize your needs in short order. As every business is different, so should the kinds of apps that you have downloaded on your phone. Try for a mix of general business apps that will make operations easier, as well as apps that are targeted for your business's specific needs.
Business Apps for Everyone
The first and most important apps that no business owner getting work done remotely should be without consist of applications that organize, synchronize, and collate financial data. There are mobile tools that can help you to track your finances and keep all of your employee's work hours organized.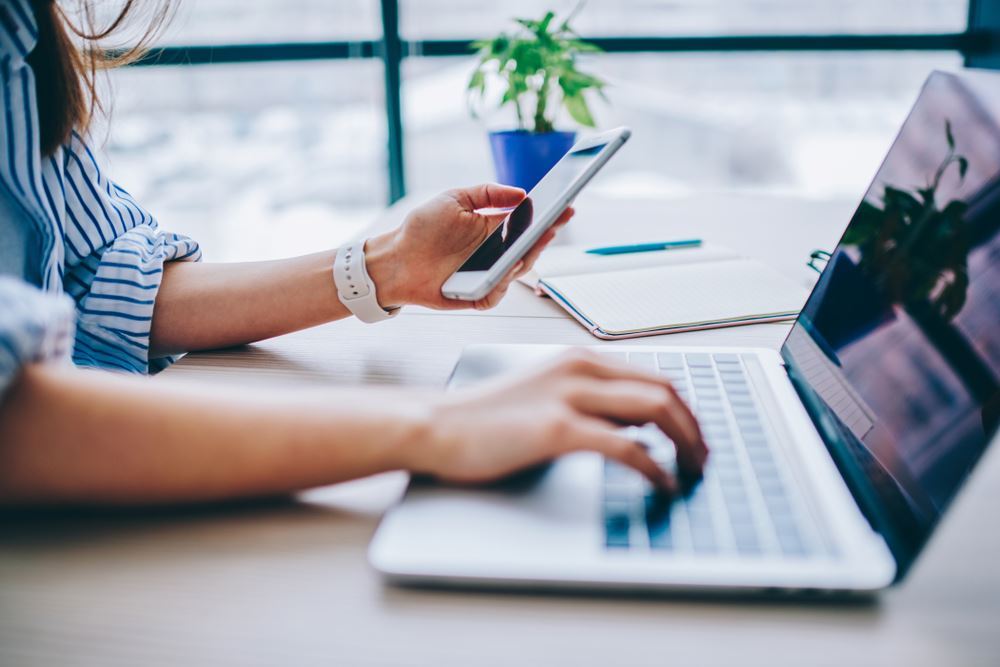 You will find apps that make calculating overhead expenditures a snap and still others that ensure that your business is always operating in the black. Other apps go a step further by furthering project management and even enabling project team members to collaborate on tasks of all sorts. Consider which tasks you spend more time than you want to and then look for apps that can make managing your business simpler.
Apps for Effective Business Management
To an extent, all business owners are partnered with others. You might depend on your accountant to ensure that all of your business expenses and tax obligations are paid up to take. Another business owner might have hundreds of employees to track, manage, and keep organized.Good business-related apps aren't just about putting financial information together – they actually give business owners comprehensive snapshots of how their companies are doing right now. Effective business-based apps can help you manage your business seamlessly, saving time and effort.
Apps for Staff and Contractors
As businesses grow, more and more people are needed to help with expansion efforts. A company that began in the basement of the business owner's home can become one that employs tens of thousands and subcontracts thousands more. So, how are small, medium, and big business owners alike to cope?Do they just print up company handbooks and hope that everything turns out? Do they depend 100 percent on their management team to see that everyone is on the same page? Fortunately, there are business apps that are as accessible for employees and staff members as they are company owners. These tools help staff to become more self-reliant and contractors to get the details of assignments on their own time.
Collaborative Apps and Tools
Sometimes isn't about giving orders. Instead, business owners often need to work collaboratively to roll out a new product, conduct market research or simply embark on targeted branding and marketing efforts. This is a very important capability that business owners are going to want, especially if they are used to having complete control and oversight over projects.Collaborative tools are just as important for business owners as the apps that are designed for individual management. With the Kanban app featured on Kanbanize, users have access to an app that can be used with mobile phones and tablets as well as a full-scale computer program.
Knowing How You Have the Best Apps for Your Business Needs
So, after you begin downloading different business-center apps, inputting data, and seeing what information is populated, you will next need to start prioritizing apps. One app might be used for all of your business-related timekeeping needs. Then, there might be an application you use to take notes, collect references, and earmark documents to read later.There are also great apps that give business owners the power of greater mobility. Just being able to access email while on the go is a critical business need that all owners are very mindful of. Take a look at what apps you have stored on your phone, consider which ones get the most use, and keep a lookout for new apps that help make managing a successful business possible.First and foremost, a mobile phone itself that is used solely for business purposes is needed by business owners if they intend on spending any time out of the office. Not only do business owners need to be accessible for employees and partners, but they should also be accessible to customers. Having a good collection of business-based business apps is only the tip of the iceberg.Each app selected should really be slated for specific needs and tasks. Just like businesses use social media in specific ways, business owners have to use apps in ways that make management tasks easier and quicker to execute. Checking your apps regularly will also maximize their effectiveness overall. So, ensure that your business phone has an unlimited data plan and start looking at business-themed apps for greater manageability.