iPhone app uses camera to accurately measure blood alcohol concentration
Just in time for New Year's comes BreathalEyes, the only app that actually calculates blood alcohol concentration. This is NOT one of those apps that just contain a chart about how much you weight and how many drinks you have over time. BreathalEyes is unique. It uses the camera in the iPhone to measures eye movement, just like police do in field sobriety tests. Unlike all other gimmicky apps that pretend to measure a person's alcohol content, BreathalEyes uses science to give a true reading between .02 and .17 BAC. (Patents are being processed for the technology). The full press release appears below:
New Years is here and it would not be surprising if you've planned a night out that includes drinking with your friends. Towards the end of the evening, one them wants to drive home, but you're afraid they might have had too much to drink. What to do? No problem. Just pull out your iPhone & run a quick test with the BreathalEyes app from Xplor Corp.

BreathalEyes looks for the presence of Horizontal Gaze Nystagmus (HGN) in the eye to determine their approximate Blood Alcohol Content (BAC). Unlike BAC calculators, BreathalEyes can be used at a moment's notice. And, unlike a breathalyzer, it can be used multiple times in a row without any waiting. Simply frame the user's eye on the screen and have them look to the side. Tap the screen to begin the test and a few seconds later BreathalEyes will tell you the user's approximate BAC. (Margin of error +/- 0.02)

Do not be fooled. There are many fake breathalyzer apps available today. Only BreathalEyes uses science to determine real numbers. Check out the video of the tests between BreathalEyes and a police quality breathalyzer on YouTube.

Features:

Quick accurate BAC results on
No need for an internet connection to work
Adjustable light feature for use in low light settings (like a bar, for example.)
Accurate between BAC 0.02%-0.17%

BreathalEyes is intended for use on intoxicated individuals only, therefore it will not work unless you have been drinking. For best results, make sure that your iPhone's lens is clean & that the subject has removed all eye ware. All results are private and no data is ever recorded or retrieved from your phone by BreathalEyes.
BreathalEyes is optimized for the iPhone 4 and higher, and is available worldwide in the App Store for $0.99.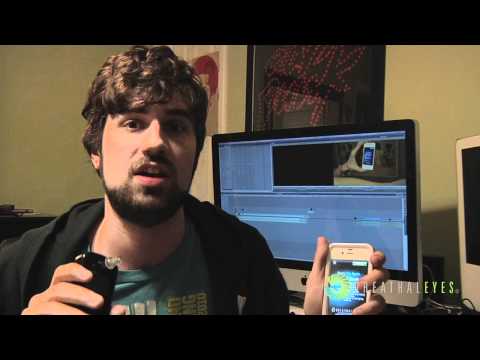 Filed:
Entertainment
•
iPad
•
iPadmodo
•
iPhone
•
New Apps