NDS4iOS is, without argument, the number one emulator for playing Nintendo DS games on the iPhone or iPad. Until recently, to get this amazing emulator, you would have required Cydia, but that's no longer the case. And, although you can't get it from the app store like you od other apps and games, there are still ways to install it. Before we show you how, here is a quick look at the features NDS4iOS offers.
App Features
NDS4iOS is a comprehensive emulator app that offers plenty of great features:
Two ways to download it
User-friendly app
Plenty of in-app customizations
Different skins to choose from
Play all your favorite retro NDS games
Dropbox support helps to get files back when things go wrong
Supports all iOS versions up to and including iOS 12
Support for all iOS devices
Auto-save
Browser built-in
Use NDS4iOS to download other ROMS
There are lots of other features and to get them, you'll have to download the emulator:
How to Download NDS4iOS Emulator
 This is not and is never likely to be seen as an official app by Apple, and that means it will never be available in the app store. Not a problem because there are two ways that you can download it:
Method 1: AppValley App Installer
AppValley is an excellent Cydia alternative and is also proving to be a great alternative to the iOS app store.  Packed with unofficial apps and games, not to mention other emulator apps, it's the best way to get NDS4iOS onto your iPhone or iPad: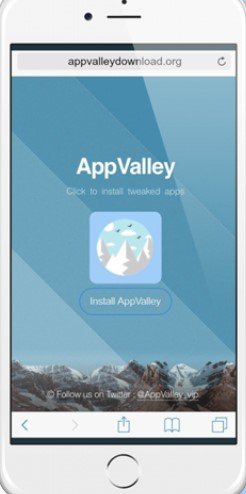 Go to the AppValley VIP download page from your device and tap on a download link
Follow the guide to install NDS4iOS to your device
Tap on the icon on your home page to open the app, and an Untrusted Developer error will appear
Open Settings and go to General
Tap on Profiles and find the AppValley profile
Tap on it and then select the Trust button
Close Settings, NDS4iOS, is yours to use.
Method 2: IPA File Installation
This method is ideal for those who only want NDS4iOS and are not interested in everything that AppValley has to offer. You need your computer, Cydia Impactor and your Apple ID.
Download Cydia Impactor onto your computer
Download the IPA file for NDS4iOS onto your computer – save it to your desktop for easier access
Plug your iPhone or iPad into your computer and open Cydia Impactor
When your device has been detected, drag the IPA file into Cydia Impactor
Add your Apple ID and password and wait
When you see the app icon on your home age, NDS4iOS is installed.
How to Add ROMS to NDS4iOS
This is quite easy to do:
Open Safari and do a Google search for the NDS ROMS
Choose any link that comes up in the search and tap it
The ROM will be downloaded into NDS4iOS – be patient; these are not small files and can take a while to install so do NOT come out of Safari until it's done
When it's finished, open NDS4iOS
Tap the name of the game you downloaded and play to heart's content.
You can also use your Dropbox account – simply download the ROM to your computer, extract the file and transfer it to your device using Dropbox. Open Dropbox on your device and tap on Open With > NDS4iOS.
How Safe is NDS4iOS?
Very safe. While you can still use Cydia to install the emulator if you want, AppValley is by far the safest and easiest way. Because you don't have to jailbreak your device, none of the security that Apple builds in is compromised and that, in turn, means your device isn't open to any kind of threat. AppValley does not require anything special in the way of app permissions; it works in the same way as an official app. Plus the developers have put a lot of time and effort into both AppValley and NDS4iOS respectively, ensuring that both are 100% safe and free of malware – our own tests came to the same conclusion. One thing you do need to be aware of is that, unless you own a physical copy of the game you are downloading, it is illegal to download any ROMS. We won't take any responsibility, and you do this entirely at your own risk. You should also make sure that you choose reputable sites only for your download. Other than that, NDS4iOS is proving popular and is the very best way to install and play Nintendo DS games on your iPhone or iPad. Don't miss out; download it today and follow us on Facebook for more tips.