These days you might feel a strict need to protect your device data from getting leaked that might cause harm to you. In such a case, a lot of people opt for VPN that can act as a good source of securing data.  In this article, we are going to speak about Tunnelbear that offers security via cute yet powerful bears who do the needful.
What is VPN?
Virtual Private Network (VPN) helps you to secure all your data and connect different servers and encrypts the data properly. They come in different types and also have different price plans. Some of them are free while the others are paid. But it is always wise to go for the paid one because it is safer. You must know that the free wifi in a public building maybe hassle free but not protected. You are more likely to allow your data to get hacked if you are using wifi that is not protected properly. VPN helps you to route your web traffic via a connection server that assists you in protecting your data.
What other benefits does it offer?
VPN also offers you to take a peek inside restricted data especially those belonging to Netflix, Youtube that is only secured to a particular country. When you use VPN to track them and view them, you are able to use them without much hassle and also open the restriction of viewing a particular data only in that country. Another thing you would enjoy to know is that VPN is can be utilized in both Android and iPhone. So now you can make use of it in both the devices without much hassle and inconvenience.
Tunnelbear's privacy policy
Tunnelbear is based in Canada and is also a part of the Five Eyes Intelligence Alliance. In this way, any data that the company has of you can be shared with US and UK too. One thing that you must know is that this company' privacy policy makes it very evident for you to know that the venture does not record IP addresses or DNS queries when connected to a VPN. It makes sure that all the privacy is yours and not leaked to anywhere else.
Tunnelbear with Apple devices
This one delivers a complete client software for all Windows, Ios, macOS and even Android devices. As soon as you plug in, it will give you access to all devices and can run the associated browser without much hassle. If you want to examine it, you can setup the Tunnelbear iPhone app on Apple iPhone. It will install in a snap and will be good to go instantly. They also have the best map of most of the others, especially when compared to Nord VPN and more.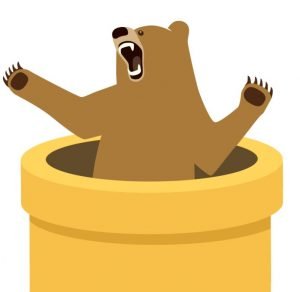 On IOS devices, this one uses the IKEv2 protocol. It is the latest but you can prefer Open VPN a little more. The other thing that you can know is that Tunnelbear has lesser speed in IOS devices.
Tunnelbear in Android device
Here too, it slows down the connection a bit but the functions are great of course and should not be overlooked for any reason at all. The android tunnelbear is a pleasure to use. It does not come out as the perfect VPN app but it is sure to serve you some incredible purposes that will help you brilliantly. Although it slows the speed, it is fast enough for your usual use and also removes a lot of work hassle. If you are looking to buy a VPN that is sure to serve you the right purposes, be convenient, instant and ready for use always, you can definitely go with this choice and we are sure that you will not be disappointed. Also, you will be delighted to know that there are a few other features that you can use as a tunnelbear user and not only if you are using the premium version of it. 'Vigilantbear' is created to keep your location very personal and Tunnelbear disconnects it when in need. Splitbear is another feature that authorizes you to exclude chosen apps from the VPN connection that may add traffic and slow the process down.
Conclusion
Tunnelbear thus helps you to a great extent and makes sure that you are enjoying your stay in it. Not only is it very beneficial for you but also good for use with different features to make your work easier and more hassle-free and convenient. It is fast, and easy to operate too. So if you are looking to buy it, we will advise you to first read TunnelBear review on VPNpro, it will help you to understand the Tool and its special features and all the advantages that it carries with it. We hope you have a good time securing your network either on Android or on iPhone