If you are a Yahoo Mail user then may experience images not loading in emails. Although you click on "show image" button but nothing appears. In this blog post, I'll guide you to enable or disable images in yahoo mail. This error comes due to the security feature by Yahoo that blocks the images in the emails. You may also face the error message "this message contains blocked images" "Click to show images" etc. Same was the case with me, Yahoo was stopping me to see images and pictures in emails but I made some settings to get rid of this error. Follow the instructions below to enable and disable images in Yahoo Mail.
Enable Pictures / Images in Yahoo Mail
Login to your yahoo mail account on computer (https://mail.yahoo.com)
Click on the gear icon on top right corner
Click on … for more settings
Now click on the viewing email appear in the left menu
There is an option "show images in messages", Check "Always, except in spam folder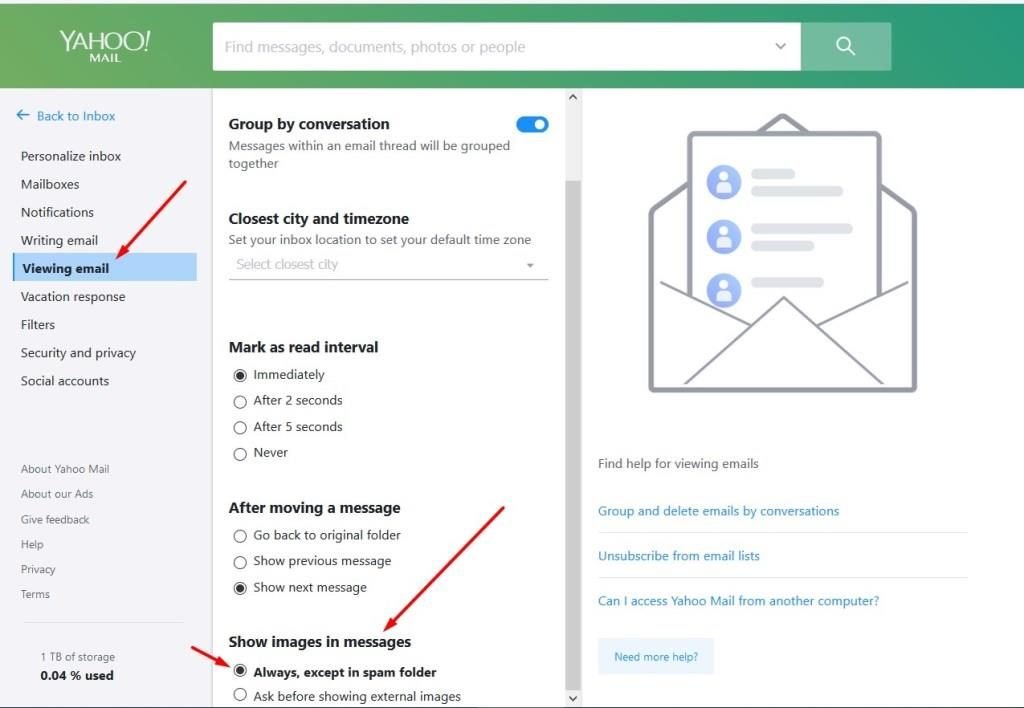 You can disable images in email by checking "Ask before showing external images"
What if you still can't See Photos / Images in Yahoo Mail?
If the problem still persists and you are unable to see images in the email after making changes in settings then, there may be a bug that is causing this problem. Wait until the Yahoo update fixes this issue. You can try following tweaks as well to try your Luck
Check if you have any Adblocker installed in the browser – Disable it
Try using incognito mode of Yahoo Mail
Use an alternative browser i.e. internet explorer
Yahoo Mail Images don't show on Android Devices?
If yahoo mail images don't show on android devices, simply click on the show image button when you get this error. By default, Yahoo has set the option always show images on Android mobile devices.
Conclusion
By checking "always, except in spam folder" option in yahoo mail setting described above can help you enable images in Yahoo mail. If you have any question or this procedure didn't work for you, feel free to comment below and I'll try to help you out.