Mobile devices have made day-to-day life a lot easier with the apps people use for shopping, social media interaction, monitoring health and fitness, checking work schedule, appointment setting, and for entertainment purposes.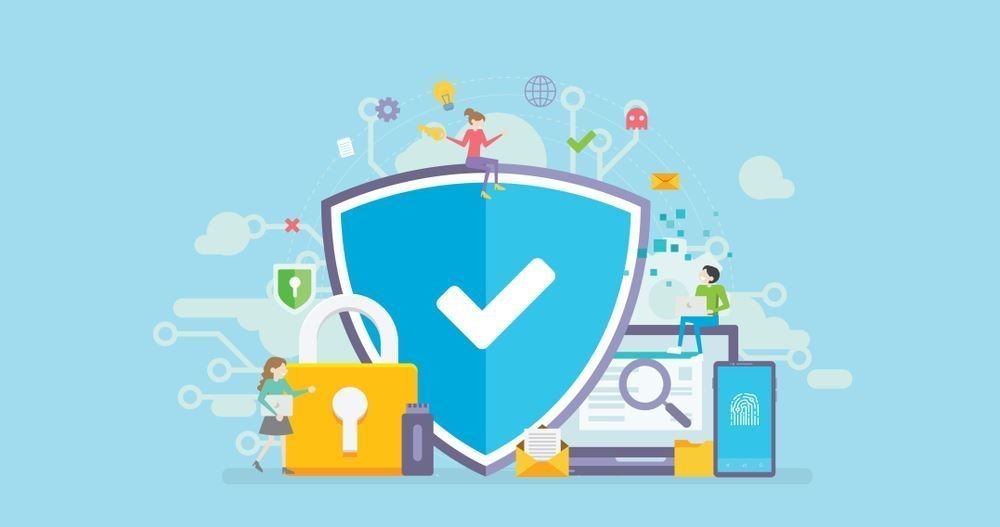 However, hackers or cyber-criminals also adapt to mobile demands by running specialized software or computer programs to extract sensitive information. That's when advanced cybersecurity measures come into play. This post is intended for app owners and developers. You'll learn how you can protect your app from cybersecurity breaches for safe and enjoyable transactions.
Step 1: Design Your App for Optimized Security
You should design your mobile app with strong security features right from the start. Put yourself in the mind of a hacker and think of all the shortcomings of your app's design. Learn more about cyber security statistics so you can identify the common app cybersecurity breaches and implement effective cybersecurity strategies. Here are some tips to ensure that you have a highly secure app design:
Hire a professional security expert to test your app security, checking various vulnerabilities.
Check available security features offered by a web developer, most especially if you're engaged in e-commerce.
Ask about the preventive and contingency measures a security expert can provide when processing sensitive information, like credit card credentials and other financial transactions.
Step 2: Implement Mobile Device OS Management
Remember that app security usually starts with the gadget or device the consumer is using when accessing your app. That's why every mobile operating system would require a different security approach, whether it's an Android or iOS system. As an app owner or app developers, you need to understand that the information stored on any device is at risk of security threats. It's crucial to ensure updated mobile operating systems, check the right combination of devices, and mobile device management for your app. By doing so, you can provide a strong level of security for your app. Here are some helpful tips when managing devices and operating systems:
Use encryption methods, such as 256-bit Advanced Encryption Standard. It will help maintain the safety of databases, files, and other data sources.
When creating a mobile app security strategy, always remember the importance of encryption key management.
It's your discretion to restrict the installation of your app by any user if the security of the user's device appears to be compromised.
For iOS devices, you can invest and use mobile device management or MDM, or an enterprise mobile management or EMM product to manage devices. For free services, you can check vendors like MaaS360, Good Technology, and MobileIron.
Use the policy management tool called Microsoft Exchange ActiveSync protocol if you're looking for a more affordable and user-friendly option.
Android devices are frequent sources of security breaches. That's why you need to use Android for Work or A4W. This Android encrypted version of the device separates professional and personal apps into two categories.
You can secure your mobile app by hardening its operating system. For instance, you can use iOS security tools such as analyzing static codes via a commercial tool, and by checking the latest codes at an Apple developer site.
Step 3: Implement a Strong App User Authentication
When it comes to mobile app security, strong user authorization or authentication is crucial. You don't know the people who are accessing your app. Even simply uploading an image can put your app security at risk. That's why strict user authentication should be enforced. Here are the aspects of app user authentication:
User Privacy and Identity: All activities requiring inputting data should be validated and authenticated.
Session Management: Enforce a two-factor authentication or 2FA, or a multi-factor authentication or MFA.
Device Security Features: Get OAuth 2.0 authorization or OpenID Connect protocol on board.
Step 4: Use Mobile App Wrapping
App wrapping refers to the process that segments an app from other devices by capturing the app in a secure environment. You can get this option from a mobile device management provider. All you have to do is set your desired parameters, so your app is segmented without required coding.
Step 5: Apply API Security
An application programming interface or API refers to a set of communication protocols,  subroutine definitions, and tools used for building software. API is a useful tool for apps to ensure that all data at rest or in transit are kept secured against cybersecurity breaches. Always use API to manage business logic and all app data. Here are some tips when using APIs:
Use Secure Socket Layer or SSL for data in transit with 256-bit encryption. This level of encryption ensures a safe environment for app users.
For data at rest, secure the origin of the information as well as the device.
Each API must possess an app-level authentication. Always validate the people who are using the service.
Conclusion
You can always address security breaches in your app by managing devices and operating systems and installing strong user authentication and security features. Harden your app security features by talking to an expert and implementing the highest standards of cybersecurity. You and your app users will have peace of mind if your app is safe and secure.