We all know that that there is no support on an iPhone or iPad for playing console games and, until now, you had to jailbreak to download an emulator. Well, that's all changed with GBA4iOS. A popular emulator app, this provides support for Nintendo, Gameboy, Gameboy Advance and more so that you can play your favorite games once more.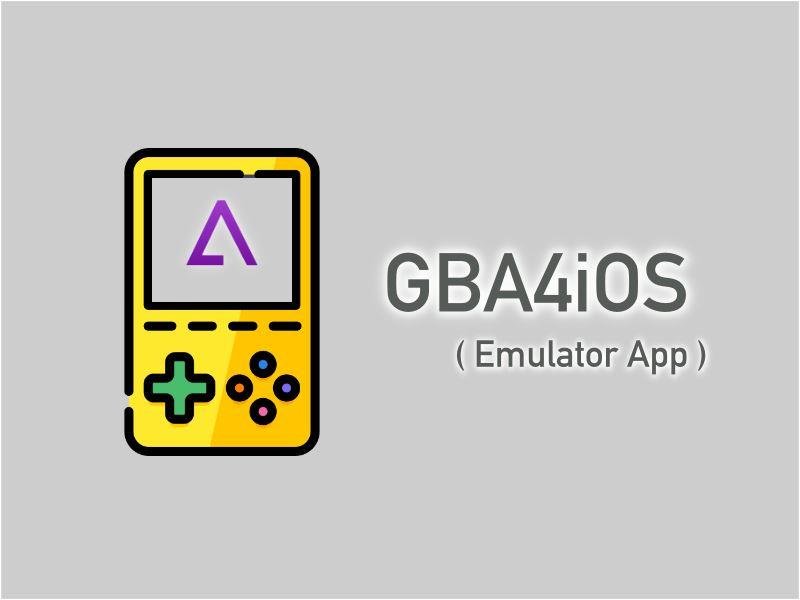 With many consoles supported, it is one of the most comprehensive emulator apps, and it works on pretty much any iOS device. All we would say is, you will get a much better app experience if you have at least 2GB RAM on your iPhone or iPad; not only will the games be smoother, you can also play the games that are heavier on graphics.
How to Download GBA4iOS
Given the nature of this app, it isn't something you can download from the iOS app store. However, it is still simple to get; all you do is download an external app installer called Emus4U. Packed with apps, games and other content, the installer has other emulators besides GBA4iOS so take some time to explore it and see what you can find. Tap on one of the buttons below to directly download GBA4iOS to your device or follow the steps to get Emus4U and gain from all the extra content:
Install the Emus4U Downloader app by following the linked tutorial
Tap the app icon to open Emus4U
Tap on Emulators and search for GBA4iOS
Tap on it, tap Install and wait
When it's installed, you can download all your console games
There is another way of downloading GBA4iOS; it is a bit trickier, and you don't get the advantage of everything that Emus4U offers. It involves using Cydia Impactor to sideload the IPA file onto your device: Before you start, make sure you have your Apple ID to hand, and that iTunes is up to date – open iTunes, click on Help > Check for updates and follow the directions on the screen.
Plug your iPhone or iPad into your computer
Shut iTunes down if it opens
Download the .ipa file for GBA4iOS
Download Cydia Impactor and open it
Wait until it has detected your device and then drag the .ipa file into the open window
Put your Apple ID in and click OK on the Expired Certificates warning
When Cydia Impactor has signed and installed the file, the emulator icon will be on your home screen
Untrusted Developer Error Fix
When you tap the emulator icon or the Emus4U icon, you will see an Untrusted Developer error. Note the name of the developer:
Open Settings > General > Profiles
Tap the name of the developer in the list
Tap Trust and close Settings
Now you can use it
GBA4iOS Features
Quick and easy download
User-friendly emulator
No need to install Cydia
Works on all iOS versions
Supports multiplayer online gaming
One-click play – just one emulator, regardless of console
Cloud Server Hosting for safe and secure downloads
Cloud data storage for easy syncing
Customize games controls and game maps
Lots more features
Alternative Download Method
 If Emus4U isn't for you, have a look at another external installer called AppValley. As well as GBA4iOS, you will also find many more apps, games, and emulators. Simply follow the guide above but download AppValley app instead of Emus4U.
Alternative Emulators
 If GBA4iOS doesn't support your favorite console, try these free alternatives;
NDS4iOS
Happy Chick
PPSSPP
Let us know what you think of GBA4iOS and follow us on Facebook for more recommendations