Among the different brands of gadget and smartphones products, Apple has elevated through the series of huge advancement in technology. We can't but over-emphasized new utilities that are been updated every point in time. Without much diversions, today's focus is on "SIRI"; the most efficient voice assistance application that can be utilized on Apple products. Either on your iPhone, Apple wristwatch or iPad, Siri is pretty much ready to make your usage easy. Apart from performing its functions, Siri interacts in a humorous and interesting manner based on new trends and updates. Siri is readily available to help you through those convoluted and complex tasks, in addition to the simple ones as well. Whenever you are stock or things seems confusing, you can make use of Siri with fewer hassles and tussles. She will provide you with all the information you need based on what she can access. Things to ask Siri are so numerous based on your personality! The work of Siri is mind-blowing and efficient, such that your wish simply portrays her command. Originally, the use of Siri was restricted to that of the iPhone alone; but that is a thing of the past. Now, she works on every Apple devices through your HomePod, Mac and more. The funny things to ask Siri have become more known to the understanding of users in recent years; as a matter of fact, everyone desires a true companion with Siri. In this guide, there are a lot of funny things to ask Siri. Kindly understand that the manner in which you present your questions on love, human relations, religions, politics and more, determines how she responses.
Certainly, a huge number of iPhone users might have tried asking Siri for one thing or the other. Ultimately, we have compiled some of the interesting things to ask Siri based on our categories below.
200+  Funny Things to Ask Siri in iPhone
Ask Siri Personal Questions
Siri's speech has become more profound in describing the form of individual and their personal feelings based on the questions they ask at every point in time. Siri now conducts an increasing number of things with full understanding in a more interactive dimension. Here are some personal questions to ask Siri.
What's the best gadget I can Purchase?
What's my best wrist Watch?
What's on my mind?
Do you think I'm weird?
Does this dress look fat on me?
Will you be my baby boo?
Do you like my skin color?
I'm obsessed with someone
I'm in love with a friend
I'm heartbroken
Can you read my diary?
Where is the nearest club?
Questions and Inquiries to ask Siri
Siri is the best of all voice recognition to hold on to with a renowned title. There are many thriving companies that are connected with Siri from time past even to this point in time. Tasks ranging from the organizing reservations at different restaurants to the placing orders for food, as well as other inquiries and commands; Siri has created true computer communications for us. Irrespective of the ideas you devise, begin to implement the service and wait for Siri to open up the answers for you.
Do you know Black Panther?
Do you know the best smartphone?
What is the computer?
What is a Smart Phone?
What is your favorite color?
What is your favorite hobby?
Who is your mummy?
Are you a Christian?
What's your pet name?
Are you married?
Do you have kids?
How old are you?
What is your complexion?
What is your temperament?
What is the meaning of Siri?
Do you have a culture?
Who owns the best computer?
Can you make me a coffee?
Do you exist in the real world?
What is your Job, Siri?
Are you a Robot?
What is your Instagram Handle?
What is your Facebook name?
What is your IQ Siri?
What makes you Vibrate?
Have you met Santa?
Ask Siri Real-Life Questions
The joy in having an authentic voice recognition tool is having a virtual assistant that really understands what a person necessarily mean, not merely that words whose meanings can be easily articulated. Apple has the kudos in this regard. Ask Siri about the weather and she will tell you the various forms in which it could take.
What will the weather be like today?
What is the answer to the ultimate question of life?
Who created the universe and everything?
Can you remember where I live?
Can I bring an umbrella today?
Who is the fairest of all the Disney characters?
Where do you originate from?
Why do people celebrate?
Why did the zebra cross the road?
Who created you?
I need to make a special weapon
Why are most plants green?
When will penguins fly?
When is the end of the world?
What is the deadliest disease?
When is the Hurricane?
What is ISIS?
Knuckle Bone Knucklebone
Is the Earth flat?
How many planets make up the Universe?
Where do aliens come from?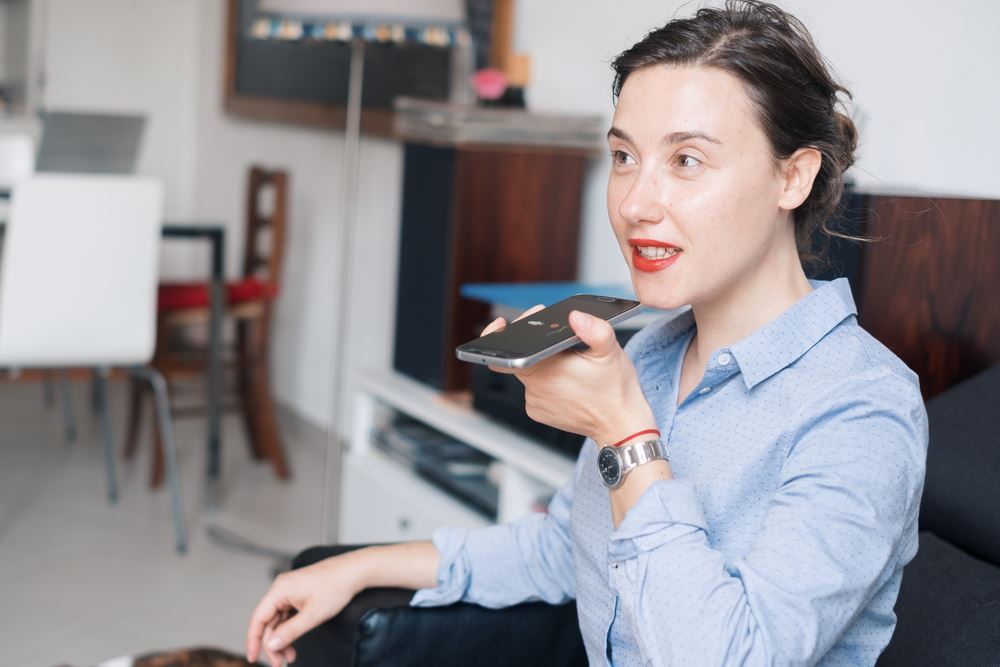 Really good jokes to ask Siri
Are you in search for some cool fun stuff to ask Siri that will burst you into laughter beyond the norms? Siri awaits sentence, phrase, or words with subject or consideration to jokes. It could be a challenge amongst friends, doubt about truth or accuracy of any matter in a funny manner.
Are you a lady?
Draw me nearer to you Siri
Show me your face
Who sings this song?
Can you tell me a sad story?
Who is the best virtual Assistance?
What are the laws of Robotics?
Where Santa does comes from?
What's the taste of my meal?
When will the sun freeze?
Make Requests from Siri
Optimally, bear in mind that Siri operates a very complex technology and still remains very much of her infancy when it comes to random things to ask Siri. Siri will schedule your calendar, help set up reminders as well as alarms, and other basic tasks. She understands exactly what your words suggest, what your words are, her limitations are close to none. It all depends on the manner you present your request; begin to prompt Siri for guidance on your daily dilemmas?
Call me a taxi
Siri open the pod bay doors
Siri Beam me up
Play the music
Show me the pedicure salons nearby
Call for emergency
Set me the alarm for 12 pm
Take me to work
Get me some shakes and fries
I want a new music box
Help me with the house chores
Let's play chess
What says the time?
What is today's date?
I need a pickup line
Ask Siri for Random Questions
The technology imbibed in Siri is undoubtedly amazing and it gets better by the day. It is very important to know that this is the very first voice recognition to be on the mainstream. Despite the fact that voice recognition has been in existence from time past, none have been this accessible and valuable for human use as Siri.
Can you tell me a joke?
Can tell me a story?
Write me a poem
Tell me your worth
Guess what's up?
Do you love me?
Can you marry me?
Let's be close pals
Do you know my feelings?
Can I have this dance with you?
Sing me a lullaby
locate a place to buy drugs
Is the Pope single?
Can you disappear?
Can I get some cash from you?
Did Jon snow actually die?
Will Luscious Lion die?
Why are you here?
Can you sing for me?
Tell Siri Things That Concerns You and You Alone
Now that you are used to the freedom and the convenience Siri offers, it's all about you, isn't it? Share your personal feelings and tell Siri what concerns you. She will be the best virtual companion you can imagine.
Siri, I am drunk
I need a companion
Can you be my date for tonight?
What is your sexuality?
I am so tired
Can you punish someone for me?
I need a helping hand
I'm depressed
Are you happy or sad?
I'm lonely
What time do you sleep?
Get me a blue pills
Can you hear the mosquitoes?
Can I call you boo?
Is my haircut lovely?
Give me a warm hug
Today is my birthday
Tell me about yourself
Do you like my food?
What is LOL
Let's go to the movies
Make Siri Go insane
If you desire to get some super awkward response or make Siri go speechless in a completely irrational manner, below are some of the statement you can mention to Siri to peace her off.
You are annoying
Are you crazy
You talk a lot
You are full of shit
Get your head straight
Multiply zero with zero
You disappoint me
You are so boring
Siri Get lost
Hi Cortana
Are you Alexa
Go get a life
You're such a loser
Screw you, Siri
Keep quiet
Shut Up Siri
Appreciate Siri's Work
We all get excited when appraised for a good effort on any project we embark on. The same goes for Siri; her responses are quite sensational when you offer her nice greetings. Offer Siri an expression of encouragement, respect, and cordial greetings.
Good morning Siri
Good Afternoon Siri
Have a good night rest
How are you doing today
Happy New year
You sound pretty hot and sexy
I like you so much
You are my favorite
You are the Best
Extra Good Bonus to get from Siri
Here, additional concerns will be addressed with ethics inbuilt in Siri. With the increase in the recent updates in technology, Siri grows in knowledge with every scope and profession.
Siri convert pounds to kilogram
Spell (any word you desire as long as you can pronounce the word correctly)
Learn to pronounce Jason ( or any contract you desire|)
Find videos
Find pictures
Switch on Bluetooth
Call (Siri calls whomsoever you mention on your contact list)
Draw me an art
Repeat my words
 The Final Verdict
Having spent much time with Siri, we are truly convinced that Siri is notable for its early success followed by significant accomplishment. There is the positive result of visiting Siri every now and again with frequent occurrence to engage your time in the way you desire. Siri makes the mutual experience on regular happenings referring to them in a more enjoyable, easier, and faster platform. Siri's responses are quite magical; they are useful, delightful, and prompted by curiosity. To those users that are accustomed to the improvements they might have noticed in Siri, they can look back with an amazing feeling and say "It all started with this response or that". Irrespective of your feeling the truth remains the same such that Siri gets better over the years. This technology simply brings to us, the future we've been anticipating for. A lot of ideas were computed with great imagination implemented in the success of the creation of the awesome iPhone voice recognition virtual assistance. With the use of Siri for your researches, the sky is the starting point; you get the best deal to understand your desire, find out as much as you can, and take meaningful actions through the source of a knowledgeable position. Do not just skims scans while reading with impatient, read for learning and comprehension! Share your favorite answer given by Siri below in comments section.