Stop Motion – Animation Maker Pro App Review
When you have an Apple iPhone or iPad you have plenty of apps that offer you fun experience, but there are few apps that offer you the opportunity to be creative and have fun at the same time. One such app is the Stop Motion – Animation Maker Pro, this app allows you to become a stop motion film maker.
Review
Stop motion is a type of animation method that allows you to make movies using figures, toys, or many different objects. In this technique several still images of an object are used to create an illusion of a moving object. This animation takes special creative skills, but with the use of Stop Motion – Animation Maker Pro, you can perform all the steps in only few minutes.
Main Features
· You can save your films in the app with desired name.
· You have the feature of time lapse mode.
· You get the manual stop motion recording mode which is simple to use.
· Control the number of frames you can play.
· Add musical track and record sounds.
· You get three different resolution settings of HD, 640p, and 320p.
· Keep your scene centered with translucent overlay guide.
This is a great app that works perfectly with iPhone and iPad. It's a really cool app, because of its ease of use, as you can create animation movies easily by using few controls. It's easy to upload of the photos whose stop motion movie you want to create. The camera guide is really helpful and the features of this software allow you to create fan films that create action figures, so that you get something new every time. You can easily export your films after creating them, and this gives your creation a wider reach. This iPad app review thinks that this app is a superb addition to your iPad or iPhone, considering its completely free.
Pros of This App
· Easy to use app.
· Create great animation movies from various figures, even clay objects.
· Free to download app.
· You can add various musical tracks to make your film more attractive.
· You can record sound.
Recommendation
You can use this app to tickle your creative side and impress others with your artistic side. Stop Motion – Animation Maker Pro is a great value app for your Apple device and you should visit iTunes store to get a copy completely for FREE!
YouTube Video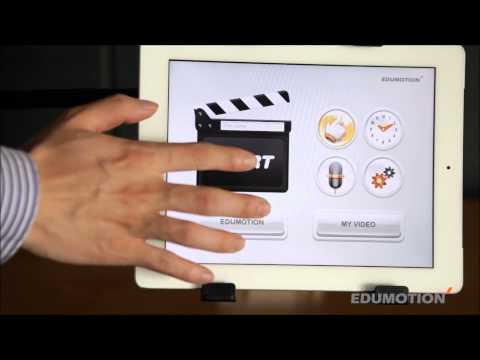 QR Code
Screenshots
Filed:
Free Apps
•
iPad
•
iPhone
•
Photography
•
Reviews
•
Video