Ubisoft Releases New Trailer for MotoHeroz iOS
Today, Ubisoft and RedLynx released a new trailer for the upcoming launch of MotoHeroz iOS. MotoHeroz will be available for iPad, iPhone and iPod touch on March 15, 2012. MotoHeroz takes the fun, fast gameplay of a Trials-style game, adds frantic rally racing, and delivers a fresh new kind of side-scrolling, platform racing game!
Players race, chase and rally their way through a brightly colored world, competing against their friends for the fastest times, entering daily races and hunting for secrets and coins.
Features:
Physics-Based Fun - Simple controls combined with realistic physics make MotoHeroz easy to play but hard to master! Virtual buttons on the touch-based screen control the acceleration and braking, while a simple "shake" of your device quickly turns a flipped car over.
Play with Friends - Race against your friends in asynchronous multiplayer on every track, or compete for the top spot in the leaderboards – globally or in your own custom Friends League.
Content Monster! - MotoHeroz comes with six unique, visually distinct worlds, split across 30 levels. There are six distinct cars, one for each world, also 54 different Game Center Achievements to collect, five special Power-Up items, and nine upgrade levels for each vehicle! Players are also challenged to find 30 treasure chests hidden across the world, earning in-game currency for each chest found!
Critically Acclaimed - MotoHeroz is based on the original RedLynx WiiWare™ release, which earned a Metascore of 82 out of 100 on Metacritic.com, and the IGN People's Choice Award for Best WiiWare Game, and was named WiiWare Game of 2011 by both the readers and the staff of Nintendo Life.
Check out MotoHeroz on the trailer below: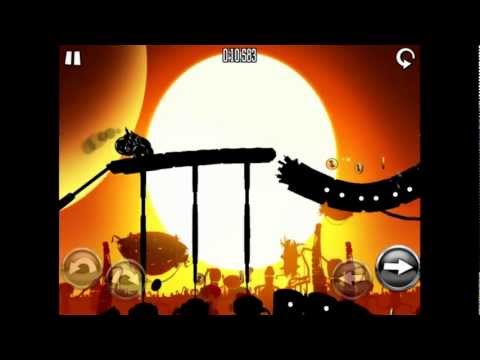 Filed:
Featured
•
Games
•
iPad
•
iPadmodo
•
iPhone
•
New Apps
•
Video