Zooka Speaker Brings Big, Vibrant Sound to iPad in a Simple, Sleek Design
Say good-bye to weak audio on your portable device. The Zooka sound bar wirelessly connects via Bluetooth to the iPhone, iPad or any other smartphone, tablet or computer to provide the killer sound you've been waiting for. The attractive speaker hugs your device, serving as a colorful companion with the transportability that meets the needs and desires of the modern audiophile.
Zooka has left and right side firing drivers that provide brilliant stereo sound that boosts the audio beyond what the iPad's small in-board speakers could ever deliver. Whether it's music, movies, or video chats with Mom, Zooka brings crystal clear sound to any tablet or laptop experience.
Made from medical-grade durable silicone, Zooka simply slides on and off without scratching your device. Its rechargeable lithium ion batteries support 8 hours of streaming music, movie audio, web and digital content. It also has a 3.5mm audio input so you can continue your listening experience even when Bluetooth is unavailable. Zooka is designed to function with your smart cover, and features a cutout groove that ensures your camera lens is not blocked. The small rounded speaker not only complements the minimalistic design of iOS devices, it also acts as a convenient ergonomic grip for taking devices on the go with outstanding sound in tow.
"Zooka was created with portability and stellar sound in mind," said Patrick Triato, who contributed to Zooka's development. "It combines the ultimate freedom of wireless high-quality sound with simple, inventive design." The entrepreneurial team that created the mobile speaker brings together years of experience in audio and product design. Zooka, the first product they developed on their own, has been self-funded until now.
The speakers are now part of an exciting Kicktstarter campaign. Kickstarter is a collective fundraising site that allows early adopters to fund projects for rewards – successful campaigns have now reached more than $1 million. Zooka offers a limited edition glow-in-the-dark version specially made for contributors who give at least $149. A pledge of $89 gives you the chance to pick the Zooka of your choice from a fresh color palate that includes black, grey, blue, green, or orange.
Some of the additional prizes include:
For $1, you will be credited as a backer on the forthcoming Zooka website. Every dollar counts.
For $25, receive a poster and a promo code for a discount on a future Zooka.
For $249, get the glow-in-the-dark Zooka and a ticket to the Zooka launch party in Portland, Oregon. If you'd prefer to attend as a VIP, donate $349.
For $259, get 3 Zookas in your choice of the standard colors. $429 gets you all 5 colors.
For $2,499 – the Platinum Party Pack – you get all 5 Zookas and round trip tickets from anywhere in the continental US for you and a guest to attend the launch party as VIPs.
Contributions will help with development costs and injection moulding tools. Tooling begins March 1 to get Zooka in customer hands by Summer 2012. Zooka is expected to retail for $99.
Check out the Zooka demonstration video below: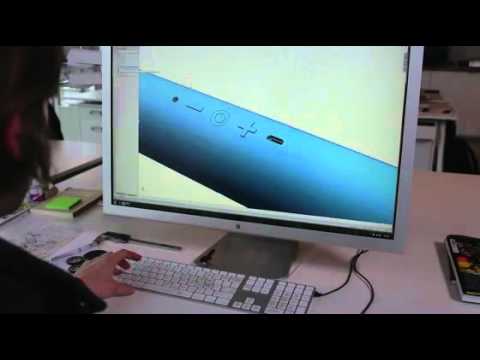 Filed:
Accessories
•
Featured
•
Hardware
•
iPad
•
iPadmodo
•
Music
•
Press Releases