Video: Official Trailer of Demolition Dash Released
Dreamfab, the publisher of high quality mobile games publishes the first official trailer of the casual game Demolition Dash which will be launched end of May.
The game for the iPhone™, iPod™ touch, and iPad players take on the role of Zilla – a small, red monster with an appetite for destruction, who inflicts fear and terror on eight major metropolises. The unique, detailed graphics style combined with high quality audio production make Demolition Dash the ideal game for demanding casual gamers.
Features
In World Rampage mode, you'll complete the game level by level. Didn't you always want to taste the finest fresh food of San Francisco or Paris?
In Endless Run mode, the endless chase is on – how long can you survive while the game gets even more frantic?
As Zilla, you'll destroy everything in your path with Zilla's terrifying roar, and use powerful jumps to chase down your prey!
Demolition Dash at the Game Center! Do your friends have higher scores than you? Don't let them get away with it! Battle it out with your friends at the Game Center and show them who the real Zilla is!
Starting from the 2nd quarter of the year you can look forward to unlimited gaming fun – with fantastic graphics and animation with native support for Retina Display and iPad.
Looks absolutely stunning on iPad, iPad 2, iPhone 4, and iPod touch 4G. Also works perfectly on your iPhone 3GS or iPod touch 3G. Probably the best-looking run 'n' jump game in the App Store ever. Everything is destructible!
Demolition Dash is coming soon!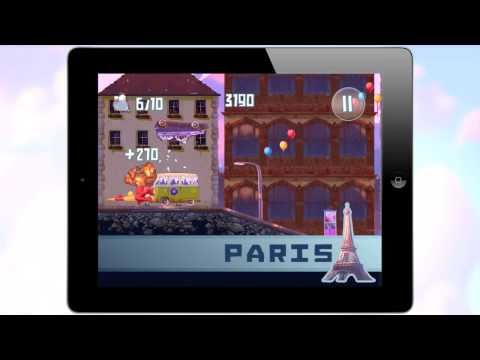 Filed:
Featured
•
Games
•
iPad
•
iPadmodo
•
iPhone
•
New Apps
•
Video