Gameloft Prepping Up a New Fantasy Title, Trailer Shown
The game looks like a mix of Final Fantasy and Secret of Mana to me with a flying ship shown and a talking tree. However, some speculate, that it will be a knockoff of Zelda. The shield and sword icons and the horse-riding scene allude to that conclusion.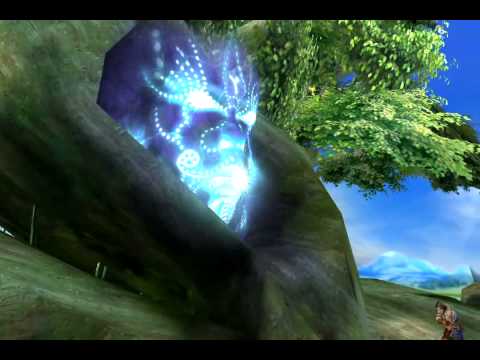 One thing is for sure though. Gameloft is being very secretive about this title and are using Facebook to promote it. They aren't revealing much outside that trailer yet. But, their Facebook page has an option for users who what to take part in getting the game unveiled for the masses. You can vote and help a gauge to fill up for it to be unveiled. So far it is around 400 votes. Click here on to their Facebook page related to the new title and continue to 'yes! let me take part in the big reveal' then 'vote.'
The title is listed for both iPhone and iPad and coming soon. With the impressive efforts in Eternal Legacy, it should be a pleasant surprise for genre fans.
Filed:
Games
•
iPad
•
iPhone
•
New Apps
•
News