Gameloft's Eternal Legacy for iPhone and iPad Hits the App Store
Enter a huge world made of cinematic environments in Gameloft's newest game, Eternal Legacy, an intense role-playing game for iPhone and iPad.
App Store Description:
ENTER THE WORLD OF ALGOAD
An absorbing scenario implying heavy responsibilities: Astrian, you must save Algoad from destruction and restore the living bond between humans and nature.
A mix of fantasy and sci-fi: fight with swords and guns, face robots and magic, and fly your own ship!
Freely explore majestic regions: real-time rendered in full 3D, with free 360° camera.
A SMOOTH, THRILLING BATTLE SYSTEM
Dynamic turn-based fights: preset your future attacks, which will be triggered one by one once your action gauge is filled.
Epic combats, enhanced by full 3D artwork, numerous animations and a varied bestiary.
Up to 3 characters will fight at the same time: select your team among your recruits and define your teammates' behavior.
LIVE YOUR OWN ABSORBING ADVENTURE
Choose your own path by interacting with the environment, items, people and enemies, or solving puzzles to make your way through obstacles.
Talk to the people you meet, featuring full voice acting: they may join your team, reveal some secret, give you a quest, and more.
Perform sub-quests if you like, to extend the game's lifespan and gain more experience.
Customize your character and weapons: you master your destiny.
Eternal Legacy for iPhone and iPad is available now at the App Store for $6.99.
Check out the game trailer below: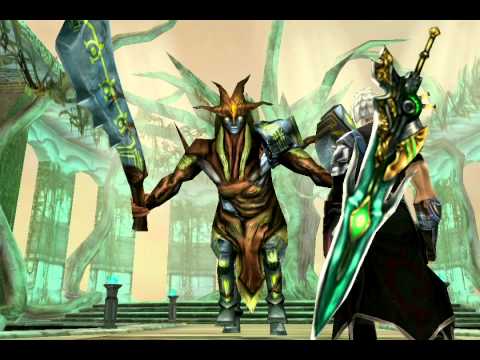 Filed:
Games
•
iPad
•
iPadmodo
•
iPhone
•
New Apps