Paper Ninja Review for iPhone and iPod Touch
Who says paper cuts can't kill? With each ball of paper bouncing up to you will unravel a swift and deadly ninja waiting to slice you up, if you are quick enough you can get them first by swiping your finger across the screen to slash the paper ninjas. Watch out though, they are capable of defending themselves too!
Review

Paper Ninja is a swipe and kill ninja fighting game. This game has a unique way of dispatching the ninjas that approach you as a harmless paper ball then, bam! Ninja attack! I enjoyed playing this game as did my kids, it's a fun fit for iPhone gamers of all ages. When you open the app you are given a few choices, you can head to the dojo and hone in on your ninja skills and learn how to play the game. The tutorial is fun, quick and informational just like they should be.
The gameplay is fun and it's easy to jump into a game. The idea is the ninja will bounce at you as a paper ball then they unfold to reveal weapon-toting ninjas! As they get closer to the screen, it's your job to kill them before they make it to close and slice you. However, it's not just about slicing up the screen, you have to watch as they are able to defend themselves from angles, meaning for each ninja there are only three available attack spots that change with each ninja.
The graphics are pretty good and the gameplay keeps you coming back for more. Fans of slice and dice type games will enjoy this game, I enjoyed the fact that the ninjas can defend themselves it adds more of challenge to the gameplay.

Recommendation
Paper Ninja is currently $0.99 in the App Store and come recommended to iPhone gamers of all ages. The gameplay is challenging and fun a great combo for any iPhone game.
Gameplay Video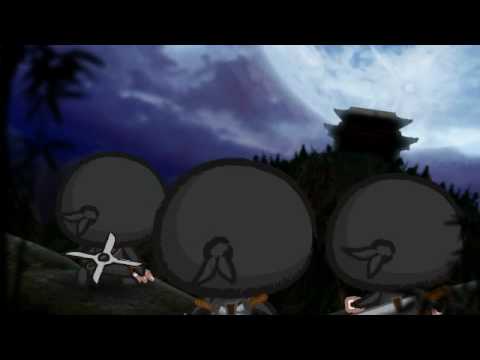 Photos
Note: A promotional code was provided by the creator for use in this article.
Please post your comments, tips, and your own reviews below in the comments area!
Filed:
Featured
•
Games
•
iPhone
•
New Apps
•
Reviews