Is the iPhone 3G S Waterproof?
A chap by the name of Khena was testing out the new video feature on his brand new iPhone 3G S and accidentally dropped it in the pool.  He dove in to grab it, and much to his surprise it recorded the entire belly flop incident without fail.
"I actually have one of those rubber covers and put a lanier through the hole for the headphones to avoid doing exactly what I did. Maybe the rubber cover helped as well, who know, but I'll definitely use it everytime from now on! LOL.  Phone still working fine with no issues whatsoever. I'm probably the luckiest guy alive!!!"
The video was posted to YouTube on June 20th and as of today, 6  days later, he states "it still works fine."
Unbelievable… I have a feeling that whatever case he has for his phone, combined with a lot of luck saved his phone, because I don't believe it is at all waterproof!  Watch the video… he claims it is not a fake.  And kids, don't try this at home.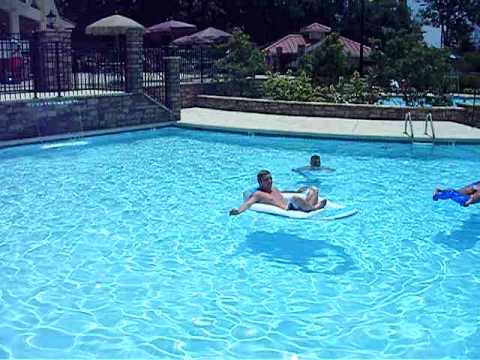 [CNET via The Independent]
Filed:
iPhone