Apple iPad: Missing Features
There's no doubt that the upcoming Apple iPad will kick the asses of all netbooks, tablet PCs, and e-readers, but it's by far the perfect unit that we had hoped for from Apple. But then again, neither was the original iPhone.
How could it have been better?
Here's a list of things we felt strongly about. Post yours in the comments section below. Please keep the tampon maxi-pad jokes to a minimum.
1. No camera. Video conference calls over Skype or iChat with a front-facing hidden iSight camera would have been a killer feature. Apple did announce 30-pin connector accessories like an external keyboard, however there's been no mention of an external video capture device. Hopefully something is in the works. I personally feel they should have held off the launch of this until a built-in camera was available. #1 feature, completely missed — and will keep many from not buying. As Spock would say, this is quite illogical.
2. No phone. There's 3G support, but no phone support? Perhaps VOIP is the answer.
3. AT&T only? The love/hate relationship between Apple and AT&T continues. Why, man, why?
4. Massive bezel. What's the deal with the humongo black frame? My guess is usability tests showed that it was necessary (the way users held the iPad), but it sure doesn't look as slick as if the screen met up with the edge of the case. It's downright ugly.
5. No Flash. Mobile Safari still doesn't support Flash. I suspect Apple's mobile devices will be the death of Flash, and maybe that's their intent? As a web developer myself, I avoid Flash or have to disable Flash for mobile devices for this very reason.
6. No multitasking. There's still no multi-tasking support with their mobile operating system. Yikes!
7. Minimal storage. 64GB is the best they could do? What about support for network drives, memory expansion with an SD card slot (or something similar), or even tossing in a small hard drive?
8. No removable battery. Like all Apple products these days, there's no way to change the battery. A trend that nobody likes except for Apple.
And finally, I'm a bit bummed that there was no mention at all about an iPhone update, or at the very least — an iPhone OS update. I realize that an hour and a half on the iPad left little time to discuss anything else–but it's been a long while since we've had an iPhone or iPod Touch OS update. Throw us a bone, Stevie-baby!
Ok, I couldn't resist! Just one maxi-pad joke please? This is priceless (from Mad TV, 2007):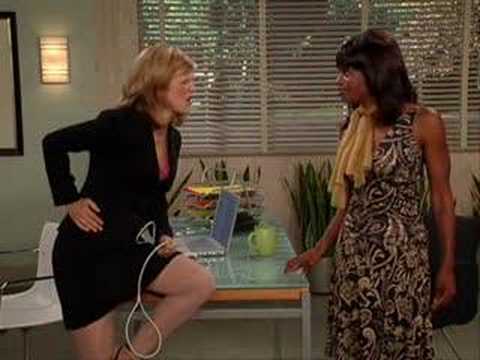 Filed:
iPad